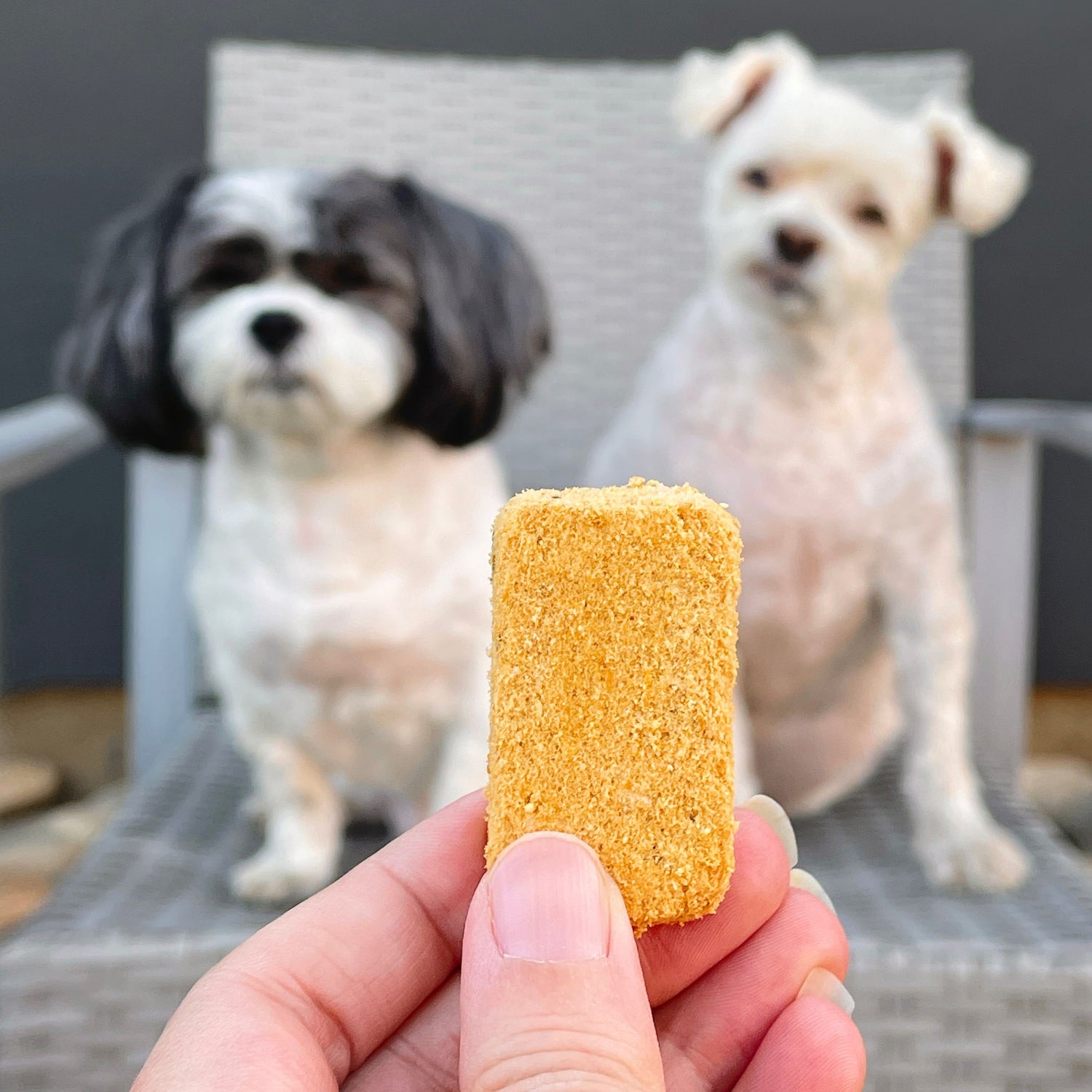 Freeze-Dried Food Safety
At Mission Farms, we are dedicated to feeding your dog the best and that means ensuring the safety of our foods. We use a probiotic blend in all our diets and treats that works to eliminate pathogens by consuming and blocking their food source. This allows us to offer a safe product for both pet consumption and human handling. All our meats also undergo additional safety measures such as a test and hold protocol and deep freezing (pork and salmon).
Shop All Products
Sourcing
Grass-Fed Beef

Cage-Free Chicken

Cage-Free Pork

Wild-Caught Salmon
Food safety starts with the quality of the ingredients. This is why we feed our dogs like we feed our family. The meat we use in all our recipes is human grade and federally inspected. We responsibly source all our meats exclusively in the USA from local farms in the Midwest and our salmon is wild-caught off the coast of Alaska. All our suppliers are audited to ensure the humane treatment of their animals.
Freeze-Dried Dog Food/Toppers
Shop our selection of freeze-dried raw formulas, the most convenient way to feed raw dog food! Use as a complete and balanced meal or an easy kibble topper.
Shop Now