Shop Limited Ingredient Dog Treats
Our freeze-dried dog treats are pure and simple with limited ingredients and the highest quality meats sourced exclusively in the USA. Plus, we deliver right to your door so you can spend more time training and treating your dog!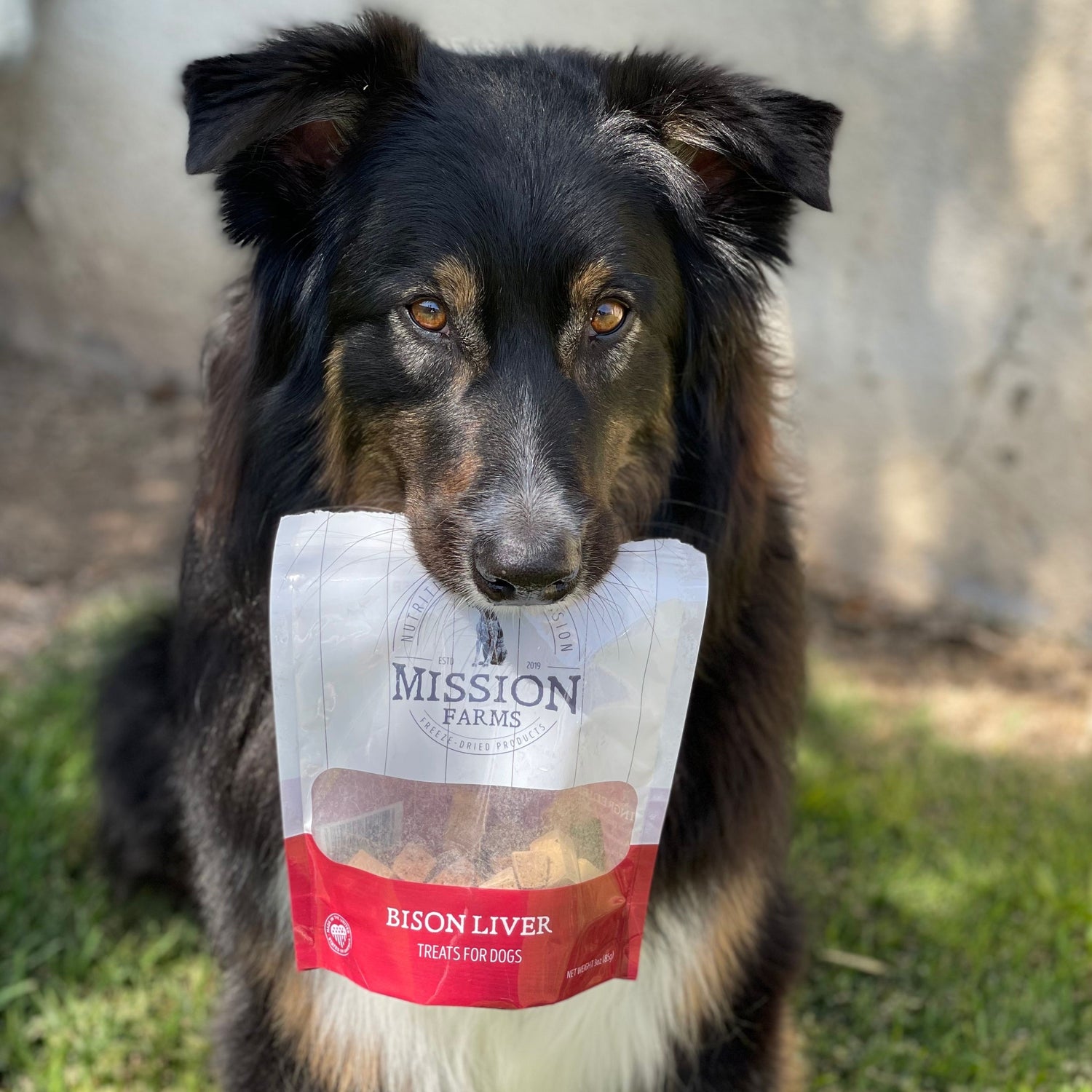 High Value Treats
Our limited ingredient treat recipes contain real meat and added probiotics. With five single source protein options to choose from, we're sure to have a treat your dog will love! Convenient for taking on-the-go for training and rewarding.
Nutrition is Our Mission
Mission Farms is nutrition you can trust. We make all our products with human grade meats responsibly and exclusively sourced in the USA. We don't use added hormones or antibiotics, we don't use anything artificial, and our diets are all free from wheat, corn, and soy.
Try Our Complete & Balanced Food/Toppers